<! ========= Cool Timeline Free 2.7.1 =========>
MILESTONES OF AsIPA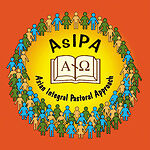 Apostolicam Actuositatem
Start of the study to set up an Office for the Laity within the FABC with background of the document
on Laity, – "Apostolicam Actuositatem"
First FABC Plenary Assembly in Taipei
"The Mission of the Church in Asia" – this assembly reflected on the effort needed to carry out the task of evangelization in Asia with the people at the heart of the process.
The Bishops established that evangelization could significantly take place within a TRIPLE DIALOGUE – with the POOR, with CULTURES and with OTHER FAITHS.
Third FABC
The Committee for the Laity was officially started as a concrete step to become a full Office of Laity (which later became Office of Laity and Family after FABC 8).
Arch. Joseph TiKang (Taiwan) was the first Chairman, Fr. Jess Breña as Executive Secretary
Bishops' Institute on the Lay Apostolate (BILA) – TAIWAN
The first Bishops' Institute on the Lay Apostolate (BILA) – a search for a formation program to awaken the laity to their vocation to holiness and to be co-responsible for the mission of the Church.
Training Courses using the Lumko Method
We started to give training courses in Asia using the Lumko method (first at BILA 1)
Fourth Plenary Assembly of FABC
The Fourth Plenary Assembly of FABC on "The vocation and mission of the Laity in the Church and in the World of Asia" declared the committee on the Laity as a full-fledged Office of the Laity (FABC OL)
Fr. Tommy Murphy (Taiwan) was Executive Secretary
More training was given using the Lumko Method
Fifth Plenary Assembly of the FABC
The Fifth Plenary Assembly of the FABC in Bandung, Indonesia.
The Bishops declared that the Church in Asia will have to be "A Church of Communion,… a participatory
Church, …witnessing to the Risen Lord…where the gifts of the Holy Spirit to all: priests, religious, lay people be recognized and put to use…"
The Bishops at FABC5 requested that formation courses be started to enable the local churches to move towards this "new way of being Church" responding to the challenges of the new millennium.
A mandate was given to FABC OLF to start these courses, using the Lumko method at first.
Pastoral Training
First international courses in Chinese (Taiwan) and in English (Thailand) with Fr Oswald Hirmer and Fr Fritz Lobinger. (They both became Bishops later in South Africa)
Bishop Oswald Hirmer who was with us from the start, was 6 months based in Asia, living in Singapore and accompanying our processes in different countries for the next 5 years.
1992 – 1993 – many local level programmes were conducted using the Lumko materials and method.